Amber Peat Facebook murder claim: 19-year-old released on bail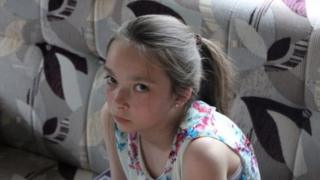 A man arrested over a Facebook post that suggested Nottinghamshire schoolgirl Amber Peat had been murdered has been released on bail.
The 19-year-old was arrested in London on Wednesday on suspicion of malicious communication.
The post was written during the three-day search for the schoolgirl, who was found dead about a mile from her home in Mansfield.
Police are not treating her death as suspicious.
The force has not disclosed the wording of the Facebook post but it is believed to have included graphic details of a violent attack.
Hundreds of people volunteered to help the search for Amber, who went missing after what was described as a minor row with her parents about chores.
At the opening of an inquest into her death, coroner Mairin Casey said hanging was the "most likely" cause of death. The hearing was adjourned until a later date.