Desmond D'Mello: Daybrook dentist patients diagnosed with virus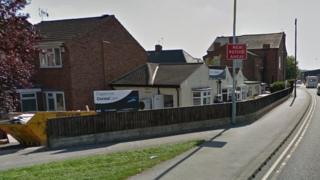 Five people treated by a dentist investigated for poor hygiene have tested positive for hepatitis C.
Desmond D'Mello failed to wash his hands or change equipment between treatments when he worked at the former Daybrook Dental Practice in Nottinghamshire.
The NHS tested 4,526 people after the largest patient recall in its history, with five diagnosed with the virus.
Nobody was found to have hepatitis B or HIV.
The NHS recalled 22,000 patients after a whistleblower raised hygiene concerns after secretly filming Mr D'Mello at the practice.
Doctors warned of a low risk of infection and offered tests at a temporary clinic.
Dr Vanessa MacGregor, from Public Health England East Midlands, said a small number of positive results would be expected when testing such a large number of people.
Dr Doug Black, medical director for NHS England in Nottinghamshire, said: "Now that this patient screening exercise is complete, we will be focusing our efforts on what we can learn from this incident and ensuring all our findings are shared with the General Dental Council to inform their ongoing investigation into Mr D'Mello."
Treatment is available for hepatitis C, he added.
An NHS spokeswoman said because of the way hepatitis can be transmitted, it is not always possible to identify when and how somebody is infected.