Rushcliffe Borough Council gives go-ahead for 13,000 homes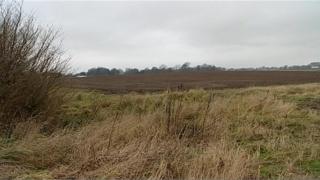 Plans to build 13,000 new homes, some of them on greenbelt, have been approved for Nottinghamshire.
Rushcliffe Borough Council increased the number from 9,600 after planning inspectors said it would not meet the projected housing need by 2028.
The controversial proposals include building on land to the east of Gamston and near Sharphill Wood.
Neil Clarke, Conservative leader of the authority, said the council had a responsibility to fill a housing need.
Demonstrations have been held in the past against the plans with residents concerned about the impact on the environment and the local infrastructure.
Mr Clarke said: "We all know they're controversial... I'm not happy about it but we do have a responsibility to allocate land for housing development.
"We fully appreciate most of it is on greenbelt but that's because Rushcliffe is predominately greenbelt."
Rod Jones, a Liberal Democrat councillor, voted against the plans on "major environmental concerns".
He also objected because he said not enough affordable housing would be built as part of the proposals.
"There's a lot of young people, a lot on low wages, a lot of vulnerable individuals, who are trapped into private renting who really could do with a better start in life," he said.
The plans also include the creation of 50 hectares (123 acres) of commercial space.