Three Nottinghamshire Police officers dismissed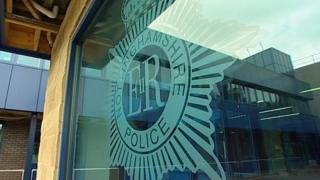 Three Nottinghamshire Police officers have been dismissed from duty following internal conduct hearings.
A 34-year-old PC based at Carlton carried out an unauthorised pursuit of a vehicle which ended in a crash and seriously injured a woman in her 80s.
He also showed colleagues inappropriate photographs while on duty.
Two other officers based at Worksop and Oxclose Lane were dismissed for using police computers to get information about family and friends.
The crash occurred in April 2013, while the showing of inappropriate photographs happened in March.
A disciplinary panel found the officer breached force policy, was in breach of standards of professional behaviour and committed gross misconduct by knowingly making a false and misleading statement.
He was dismissed without notice and did not appeal.
The other two officers, aged 50 and 41, had denied the allegations of gross misconduct, for actions between November 2010 and March 2013 in one case, and between August 2005 and September 2011 for the other.
But the panel found against them and both were dismissed without notice. They appealed against the dismissals but were unsuccessful.