Broxtowe Borough Council approves Hall Park nature reserve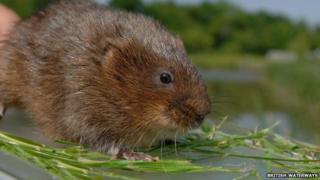 A park in Nottinghamshire has been declared a nature reserve because of its important wildlife habitats.
Broxtowe borough councillors approved plans for Hall Park, in Eastwood, to be improved and managed by Nottinghamshire Wildlife Trust.
The authority said it would not have any impact on recreational activities that already take place near the site.
Erin McDaid, from the wildlife trust, said it was essential that people have access to natural green spaces.
He said: "There is an abundance of wildlife around the edges of this park, wonderful features like the Nether Green Brook.
"The LNR (Local Nature Reserve) designation is really about helping to raise awareness of that value."
Mr McDaid said plans include enhancing the brook's features to encourage the return of species like white claw crayfish and water vole.
There were fears from residents that existing football pitches at the site would be affected.
However, the wildlife trust said they are not included in the management plan for the conservation area.