Simon Hay murder: Christopher Royston loses appeal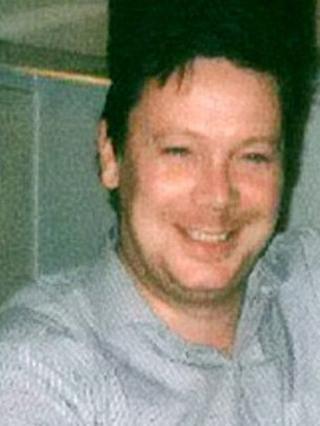 A man who drunkenly beat to death another man will serve extra time in prison after losing an appeal against his sentence.
Christopher Royston, 24, was one of three men given life sentences for the murder of Simon Hay in Nottinghamshire.
His lawyers argued he should not have been given a minimum term of 20 years while the other killers were given 18 years.
But appeal judges said there was evidence his role was more serious.
Mr Justice Supperstone, sitting at London's Criminal Appeal Court, said: "In our view, the judge was plainly entitled, on the evidence, to sentence Royston for his greater involvement in the murder, in the stamping on Mr Hay's head.
"Also, while the others had relevant previous convictions, he had a more extensive record for violence, including group violence.
"In our judgment, none of the grounds of appeal are arguable."
Two-day drinking binge
My Hay's body was found at a flat in Villa Street, Beeston, on 12 October 2013.
Royston, then aged 23, had been on a two-day drinking binge with Callum Dickinson, also 23, and Karl Anthony Raynor, then 32.
They invited Mr Hay, an artist, into Dickinson's flat and attacked him minutes later.
He was kicked and punched, and his face and head were repeatedly stamped on, with some injuries bearing the imprint of Royston's trainers.
All three were jailed at Nottingham Crown Court in June after being found guilty of murder.
Royston's lawyers argued the judge did not take enough account of the fact the murder was a joint enterprise, and gave too much weight to the forensic evidence about the trainer imprint when assessing the involvement of each killer.
But Mr Justice Supperstone said the sentence could not be criticised.