Nottinghamshire Police probe dentist patient death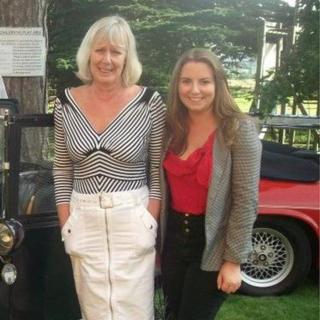 Police are investigating after a woman died the same month she was treated by a dentist, currently under review for poor infection control practices.
Amy Duffield died in August 2013 shortly after treatment at the practice in Daybrook, Nottinghamshire.
Desmond D'Mello has been suspended by the General Dental Council and up to 22,000 former patients may have to be tested for blood-borne viruses.
It is said he did not wash his hands or sterilise equipment between patients.
Experts said the risk of infection was believed to be low but thousands of people who used the practice in the Nottingham suburb are to be recalled and offered tests for HIV and hepatitis.
Miss Duffield, a Leeds University graduate, died in hospital in August 2013 of viral acute myocarditis after suffering palpitations, her family said.
Mother Sharon Duffield said: "Amy was my life. She was unique - my best friend as well as my daughter. Of course I miss her terribly, having lost her at such a young age with so much of her life in front of her.
"I have nothing but admiration for the superb care given to Amy by the NHS in the last days of her life. They did their very best to save her, but it wasn't to be.
"We will of course be interested in the findings of the investigation, whatever the outcome, but it won't bring Amy back."
Nottinghamshire Police was asked by the coroner to investigate Miss Duffield's death and that of a second woman, aged 29, who died the same month.
Detectives ruled out a link between the 29-year-old woman's death and her treatment but continue to investigate Ms Duffield's case.
The hygiene concerns came to light when a whistleblower contacted health authorities after filming covertly at the practice.
Mr D'Mello had been tested and was clear of all diseases, NHS England said.
"Patients seen by Mr D'Mello appear to have been placed at a possible low risk of infection from blood-borne infections, due to multiple failures in cross-infection control measures," a spokesman said.
NHS England said it appeared Mr D'Mello failed to wash his hands and used the same instruments for more than one patient without sterilising them between appointments.
Two nurses who were filmed are also being investigated, but another dentist, who worked with Mr D'Mello at the time, is not under any suspicion.
A Care Quality Commission inspection in July also raised concerns about the possibility of cross-contamination at the practice.
The report said the staff toilet and another room were being used as store rooms for equipment.
"This posed a risk of these items coming into contact with body fluids which may be contaminated," the report said.
However, inspectors who had visited the clinic in November last year gave it a clean bill of health.
The new owners of the practice have renovated the property and addressed all the concerns, the inspectors said.
Patient reaction
Nigel Shearing, from Huthwaite in Nottinghamshire, said: "I was his first patient when he came out of dental school and set up his practice. I've been seeing him for nearly 30 years.
"He was a true professional, always spot on. He was one of the best dentists I've ever had.
"I have absolutely zero concerns. I'm sure it's all nothing. If he practised again, I'd continue to see him."
Beth Parsons, from Daybrook, who was a patient for 30 years, said: "I am in a state of shock... absolutely amazed. We knew he was suspended but we didn't know why until this morning."
Doug Black of NHS England said: "We are extremely sorry for the undoubted worry and concern that people may feel on hearing this news.
"I would like to stress again that the risk is low but would encourage anyone affected to contact the advice line," Dr Black said.
The NHS has written separately to the 166 patients who were captured on camera in the secret filming to explain what has happened.
A hotline and a community clinic have been set up in Nottingham to handle any questions.