42,000 ambulance patient records still lost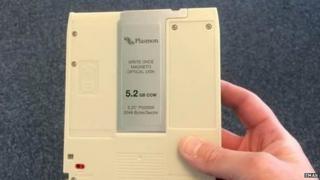 An ambulance service still cannot find a computer disk containing details of 42,000 patients which has been lost for at least two months.
An investigation has now been completed, but East Midlands Ambulance service (Emas) has been unable to work out how the disk went missing or where it could have gone.
The Information Commissioner's Office is still making enquiries and could fine Emas up to £500,000.
Emas has apologised to patients.
Following the publication of the investigation report, Emas chief executive Sue Noyes said: "We are an open, honest and transparent service, which learns from its mistakes and takes actions to minimise the risk of such an incident happening again."
Emas noticed the disk was missing from a "secure storage safe" at its administrative site in Beechdale Road, Nottingham, on 14 August.
They could not find it, despite what the investigation report describes as "extensive searching at the premises".
The data is not encrypted, although the report noted that the format is "obsolete and out of production", reducing the chance of anyone being able to read the disk.
The report criticised Emas for using "legacy IT equipment" that does not comply with NHS security standards.
The magneto optical disk, which is similar to a floppy disk, contained scanned images of handwritten patient report forms, with details including names, addresses and some medical history.
Police have concluded there was no evidence to suggest a crime had been committed.
Emas said it has developed a "comprehensive" Information Management and Technology Strategy to ensure a similar loss does not happen again, and this was approved by its trust board on Tuesday.