Nottingham arthritis centre secures £2m funding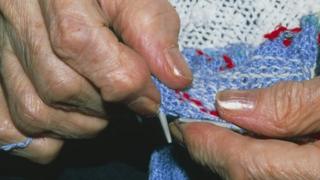 A research centre dedicated to tackling the pain of arthritis has been awarded £2m funding.
The Arthritis Research UK Pain Centre, based at the University of Nottingham, was set up in 2010.
Charity Arthritis Research UK said it was renewing its contract with the centre and will fund 5 more years of work.
The team has found persistent arthritis pain causes changes in the brain, so people still feel pain after treatment.
About 10 million people in the UK are affected by arthritis, where cushioning cartilage in the skeletal joints wears out.
Director of the centre, Professor David Walsh, said: "We're working hard to reduce the suffering for people with arthritis.
"We're already making progress, but we still have much more to do, so we're delighted that Arthritis Research UK has seen fit to fund us for another five years."
Researchers have also isolated chemical compounds similar to those in cannabis - without the psychological side-effects - which could be developed as potential painkillers.