Shot teenager's attacker guilty of Thorneywood wounding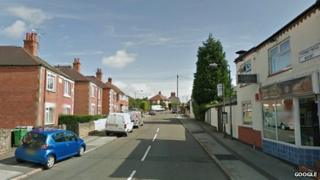 A 67-year-old man who shot a teenager in the head has been given a suspended sentence.
Alan Walker, of Thorneywood Mount, Nottingham, admitted unlawful wounding and possessing a firearm at the city's Crown Court.
Police said Walker told them he was "trying to protect his property" when he hit the boy in December 2013.
A previous charge of attempted murder was dropped and he was given an 18-month suspended sentence.
The 13-year-old boy was hit in the head and body with pellets from the shotgun blast in December 2013, but was not seriously injured. He needed treatment at the Queen's Medical Centre in Nottingham.
Police said Walker had seen children using his property as a short cut and had confronted them but his anxiety grew when his home was damaged.
"On the evening of the incident, he sat watching out of his window and reacting totally out of proportion, Mr Walker discharged the shotgun through a window, where a boy was struck to the head and body," a spokesman said.
He added that Mr Walker's firearms licences had since been revoked.