Homefront: The Revolution game studio future in doubt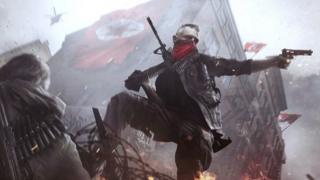 The future of a Nottingham-based studio where the Homefront games are made is in doubt after the rights to the title were sold.
Crytek Nottingham was founded in 2009 and employs about 130 people, according to its website.
The studio is part of a multi-national firm, which has struck a deal with Koch Media for the title.
Development of the game will remain in Nottingham - although it is unclear whether Crytek's studio will close.
In a statement, Crytek, which has its head office in Frankfurt, said: "The Homefront team from Crytek's Nottingham studio would transfer their talents to Koch Media in compliance with English law and continue their hard work on the upcoming shooter [genre of game]."
Crytek is yet to confirm whether there will be any job losses.