Excavation of Robin Hood's village of Edwinstowe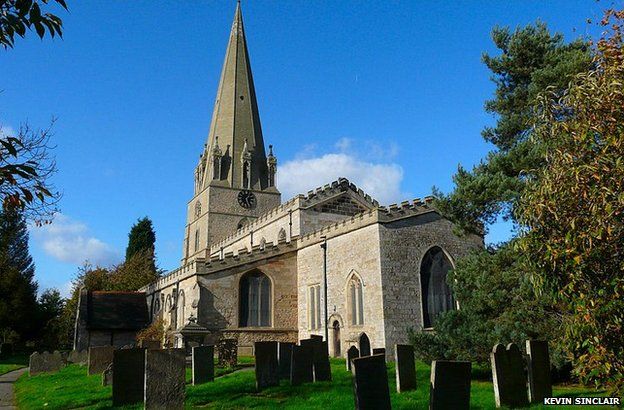 A Nottinghamshire settlement known as Robin Hood's village is to be excavated to find out more about its history.
Edwinstowe was where Robin Hood and Maid Marian married, according to legends.
The village is also near the Major Oak, the legendary shelter for Robin Hood and his band of Merry Men.
More than 100 volunteers will dig test pits in what is thought to be the county's largest ever community excavation.
Andy Gaunt, director of Mercian Archaeological Services, said two of the volunteers were travelling from Australia to take part in the dig.
"Sherwood Forest is famous all over the world," he said.
"It's Robin Hood's village."
The name Edwinstowe is believed to mean the Holy Place of Edwin, after King Edwin of Northumbria, who died at the Battle of Hatfield in 633.
Mr Gaunt said: "We are trying to look at how the village developed over time.
"By digging one-metre test pits in different people's gardens we can look at different areas of the village and we can find artefacts from different periods, and we can use those to date those different parts of the village."
He said finding fragments of Medieval pottery would be the best thing to help date different areas.
The Edwinstowe excavation is from 14 to 25 July and is part of a wider project all over Sherwood Forest.
"We are looking at different villages and how they grew and Edwinstowe is the archetypal forest village," said Mr Gaunt.
Related Internet Links
The BBC is not responsible for the content of external sites.