University of Nottingham 'sorry' for jobs email mistake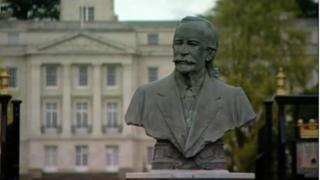 A university has apologised after sending out confidential details about thousands of job applicants to users of its job site.
The email attachment contained the names of 4,751 applicants for jobs at the University of Nottingham - and whether they were successful.
The university said it was carrying out an urgent investigation and has notified the Information Commissioner.
One recent applicant said the incident was "worrying".
The applicant, who did not want to be named, said: "I am concerned about how they have treated my personal and confidential data and I'm shocked that a large organisation could allow this to happen.
"I am worried about my details getting into the wrong hands."
'Unreserved apologies'
The document - seen by the BBC - was sent out at the weekend. It contained applicants' full names and gender, the position they had applied for and whether they were offered the job.
An email was sent out to recipients - all users registered with its job website - two days later, asking them to delete it "immediately".
A University of Nottingham spokesman said the emails were sent "in error" and it has taken the "precautionary step" of contacting the Information Commissioner.
He said: "We are completing an investigation as a matter of urgency. We are working with our software provider to ensure that this situation cannot happen again.
"This is a situation we take extremely seriously and the university would like to offer its unreserved apologies to those whose details were included in the documents."
He said anyone with concerns can contact hrsharedservices@nottingham.ac.uk