Respecting offender's blood refusal 'correct'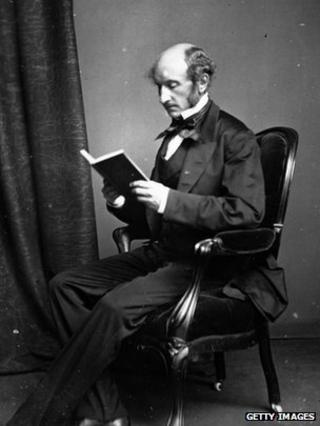 A doctor was right not to administer a blood transfusion to a mentally-ill sex offender refusing it on religious grounds, a High Court judge has said.
The offender, who is a Jehovah's Witness and a serving prisoner, has a history of self-harming and the decision could lead to his death.
The judge compared the man's refusal of blood to Muslims refusing to eat pork.
Mr Justice Mostyn also sought guidance from the writings of 19th Century philosopher John Stuart Mill.
Lawyers for Nottinghamshire Healthcare NHS Trust said a court ruling had been sought because the doctor was making a decision which could lead to the man's death.
Mr Justice Mostyn made three references to Mill's thinking in a ruling on the case, including when considering how a Jehovah's Witness would be affected if forced to have a blood transfusion.
"This aspect of the test of capacity must be applied very cautiously and carefully when religious beliefs are in play," he said.
The patient, who cannot be identified, was moved to hospital from prison after cutting his arm with a razor blade and opening an artery.
Specialists said he had suffered significant blood loss and his haemoglobin had fallen to "an extremely life-threatening level".
'Terrible dilemma'
They had advised a blood transfusion but the man - who had a "severe personality disorder" - refused blood products on the basis of his faith.
He is serving five years for a sex assault and adopted Jehovah's Witness teachings less than a year ago.
His father, also a Jehovah's Witness, gave evidence at the hearing in London and said his son's decision to refuse blood should be respected.
Mr Justice Holman previously said the case raised a "terrible dilemma" because people had a right to respect for their religious beliefs, but the state also had a responsibility to protect the mentally ill.
But Mr Justice Mostyn concluded that a doctor could lawfully decide not to administer a transfusion under the terms of mental health legislation.
He said it was right that the issue had been scrutinised in court.