Backlash over Nottingham Walton Hotel 'chavs' comments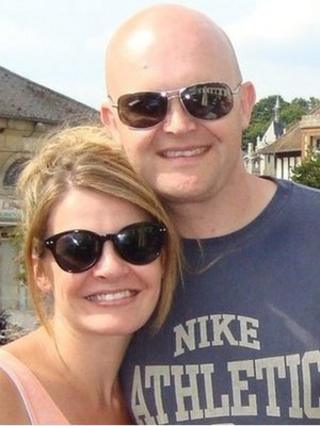 A bride-to-be has criticised a wedding venue that increased prices and then called complaining couples "chavs".
The Walton Hotel in Nottingham, which changed ownership in March, emailed customers about price rises on Sunday.
As angry couples complained, owner Alice Tarry tried to gather support on Facebook but instead faced a backlash across social networking sites.
She has since apologised for her choice of words but said changes were vital to make the hotel a successful business.
Rebecca Harrington and fiancé Jon Leigh had planned to get married at the hotel but changed venue after costs spiralled unexpectedly.
Miss Harrington, 34, said function room prices had risen and pre-booked bedrooms had gone from £78 to £130 but they never received a revised invoice.
She said the "general tone" of the email they received and lack of contact from the manager had led to their decision.
"It was just a huge amount of changes and we knew at that point it was impossible," she added.
The new owner of the hotel, in the city's exclusive The Park estate, told couples restaurant hire had increased from £250 to £1,000 and service charges from £150 to £507.
One bride and groom told the Nottingham Post they found a new venue for their August wedding after the total cost rose by almost £5,200.
'How dare she'
Miss Harrington said the owner's reaction to complaints about the price rises had been "disgusting".
"How dare she have the audacity to call people chavs," she said.
"It has just gone mad on social networks since the stories came out.
"The Walton had a really good reputation and single-handedly she has ruined it."
Nottingham Trading Standards said a complaint had been received but under law a new company had no legal obligation to honour previous owners' agreements.
Mrs Tarry did not respond to the BBC.
She previously told the Post that comments on her personal Facebook page were made "in a moment of frustration" and "were not intended to cause offence".