Nottinghamshire mental health patient killed a man after early release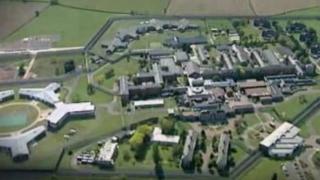 A mental health patient killed a man after he was released too early from a secure hospital, a report has found.
In 2005 the man, known as R, was told he would spend five years in Rampton High Security Hospital after jail.
But Nottinghamshire Healthcare NHS Trust discharged him early and he went on to kill a 67-year-old man in Northamptonshire in 2008.
The trust said it believed the care it offered was appropriate but said it would learn from the report's findings.
The NHS England-commissioned review found that R killed his victim with a punch to the face after wrongly convincing himself the man was sexually exploiting a female friend.
R, who had spent much of his adult life in jail for violent crimes, later admitted manslaughter.
Prior to his release from Rampton Hospital, staff at the Nottinghamshire trust failed to establish the man's offending history and he was able to create a "more benign" past.
This meant he was moved through the system more quickly than was planned.
Lack of framework
The report states: "Simply put, had the original timescales told to R been adhered to; at the time of the homicide R would have still been in a high security hospital with his actions being challenged in a safe environment; consequently R would not have been able to commit the offence against V."
But the report also went on to criticise Northamptonshire Healthcare Foundation Trust which was responsible for his community care after he was released from a medium security hospital.
It said he was "unnecessarily" exposed to destabilisers, mostly drugs, and there was a lack of a framework for his management.
The report made a number of recommendations to both trusts including:
recording sources of information on a patient's past offending
verifying a patient's account of their offending
agreeing a way of sharing confidential information between the two trusts when a patient is transferred
reacquainting themselves with the information sharing advice from the Department of Health
The Nottinghamshire trust said it felt R's discharge into the community was appropriate but agreed with the recommendations and said it was "keen to learn".
The Northamptonshire trust said the independent report "concurred" with its own internal investigation.