Facebook search for father missing since 70s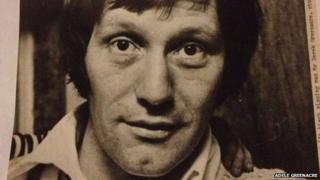 A Nottinghamshire woman has launched a new campaign on a social media website to try and find her father who went missing nearly 36 years ago.
In 1978, Derek Greenacre, then 33, left his home in Sherwood, Nottingham, to go to work, but he never returned.
Adele Greenacre, 36, from Radcliffe-on-Trent, said a man recently sent her a message through her Facebook appeal saying he had seen her father in 2011.
So far, more than 20,000 people have shared a picture of her father online.
'Very desperate'
A police investigation was carried out and his disappearance was reported by national newspapers, but he was never found.
Ms Greenacre, who was 11-weeks-old when her father disappeared on 28 June 1978, said she was "very desperate" to find him.
She collected newspaper appeals and two weeks ago launched her online campaign.
The 36-year-old wrote on her appeal page: "Somebody somewhere knows what happened to him, it could be somebody on your friends list."
"A guy contacted me after my message saying he'd researched it, looked on a homeless register and found my dad back in 2011.
"It was documented that it was him, same date of birth and it stated that he had a mental breakdown.
Ms Greenacre added: "I just want to know what happened to him, where he is and to get to know him.
"I just want to meet my dad."