Sex offender's father calls for son's blood refusal to be respected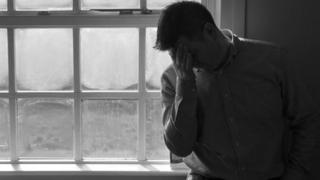 The father of a jailed mentally-ill sex offender has told a court his son should have the right to refuse a blood transfusion on religious grounds.
Nottinghamshire Heathcare NHS Trust has asked for a ruling on enforcing a transfusion after the 23-year-old psychiatric unit patient self-harmed.
The unnamed inmate, who is serving a five-year term, is a Jehovah's Witness.
His father said his son's decision should be "respected". The judge issued an interim order supporting the son.
Mr Justice Holman said the case raised a "terrible dilemma" because people had a right to respect for their religious beliefs but the state also had a responsibility to protect the mentally ill.
Blood loss 'life threatening'
The High Court was been told the prisoner, who cannot be named, is serving five years for a sex assault and adopted Jehovah's Witness teachings about eight months ago.
He was moved from prison to a specialist secure unit at a psychiatric hospital after self-harming.
Nottinghamshire doctors said the offender, who was detained under the terms of mental health legislation, had suffered significant blood loss and his haemoglobin had fallen to "an extremely life-threatening level".
They advised a blood transfusion but the man, who had a "severe personality disorder", refused to receive blood products on the basis of his faith.
The father, also a Jehovah's Witness, who was giving evidence at a hearing in London, said his son "clearly has a long series of mental and emotional problems".
"That, in my view, didn't affect his capacity to make this decision," he said.
"In my view that decision should be respected. He should have the right to make this decision."
Further evidence is still to be heard in the case but it is thought a ruling will be made before the end of the month.