Nottingham Sainsbury's cash machine 15in off the ground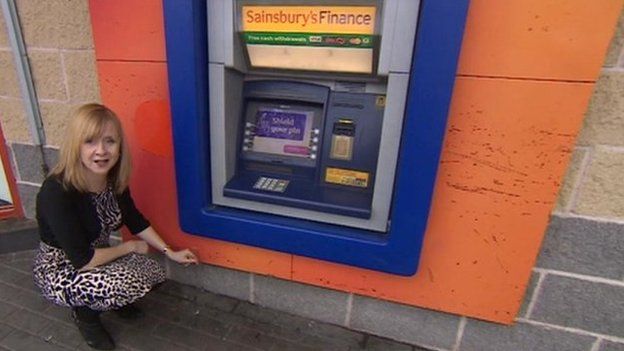 A supermarket cash machine has been installed just 15in (38cm) off the ground in Nottingham.
Customers have to bend or kneel to use the machine, installed outside a Sainsbury's Local store in Basford.
A Sainsbury's spokesman said the cash machine was installed so low down because it was located on a hill.
The supermarket added that it had not had any complaints about the height but was looking at moving the machine, thought to be Britain's lowest.
Steve Drury, 27, who posted a picture on social media, told the Daily Mail: "I couldn't believe it.
"It was just so low to the ground and a man using it was squatting to try to get his money out.
"The poor guy must have done his back in. It looked incredibly uncomfortable."