Timmy Mallet's artwork damaged during sculpture theft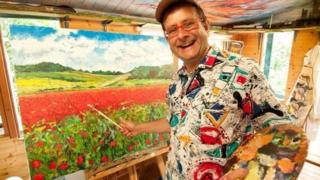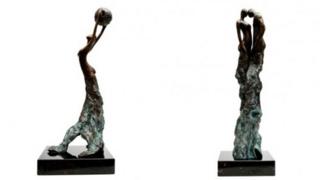 A painting by Wacaday star Timmy Mallet has been damaged during the theft of two bronze sculptures from a Nottinghamshire art gallery.
Police said thieves used a brick to smash the window of the gallery in Chain Lane, Newark, in the early hours of Saturday morning.
Two sculptures by Jennine Parker were stolen during the raid.
Officers are asking for anyone with information about the theft to get in touch.
An original painting by Timmy Mallet of a garden scene with a sundial suffered damage to the frame, while a signed print by the artist was damaged beyond repair.
Two other pictures by Jennifer Hogwood also sustained serious damage.