Stewart Maltby inquest: Pensioner had five hour ambulance wait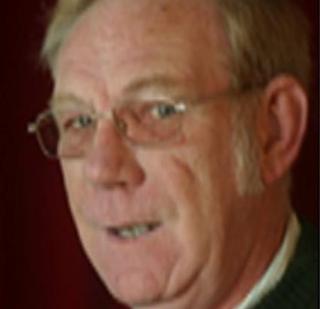 A Nottinghamshire man had a five-hour wait for an ambulance in the lead up to his death, an inquest was told.
Stewart Maltby died of kidney failure and other problems two days after being taken to hospital in November 2012, the hearing at Nottingham council house heard.
His GP John Porter requested an ambulance be sent within two hours but the call was logged incorrectly.
The ambulance service said it had made changes to procedures and its computer system since Mr Maltby's death.
Mr Porter said he had visited Mr Maltby at his home in Farnsfield, Nottinghamshire. He said the 64-year-old, who had previously had a stroke and abdominal surgery, was dehydrated and had diarrhoea.
However, a mistake logging the call by the East Midlands Ambulance Service control room meant there was a delay in despatching the ambulance.
'Rushed off feet'
Mr Maltby did not arrive at the Queens Medical Centre (QMC), Nottingham until six hours after the first call.
It was 14 hours after the call before he was given any fluids, the hearing was told.
The ambulance service said they had since made improvements to the way calls are logged and had changed the computer system.
During cross examination from Mr Maltby's family solicitor Paul Balen, a manager said there was now a dedicated despatch team for urgent call outs from GPs.
She added that since the mix up they had been getting to patients faster.
The coroner heard the chronology of Mr Maltby's time at the QMC was difficult to follow because of gaps in the medical notes.
The nurse on duty on the acute care ward that night said she had been "rushed off her feet" and did not carry out enough follow-up checks.
The hospitals said since Mr Maltby's death things had changed on the ward and handovers were now verbal rather than written.
The inquest continues.