Fatal bug surgeon John Lu takes Nottingham NHS Trust to court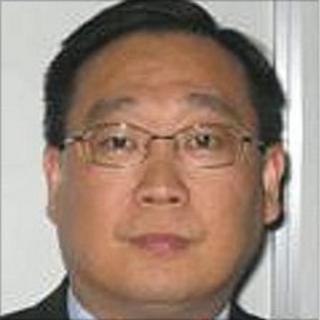 A heart surgeon who has not operated since he transmitted a bug to five patients who later died has begun High Court proceedings against his employer.
John Lu infected 11 Nottingham patients with a bacteria between January and July 2009 and five of these later died.
Mr Lu stopped operating once he found out he was the source of the infection.
His counsel said Nottingham University Hospitals NHS Trust had breached his contract and he was stopped from maintaining and developing his career.
Of 28 patients on whom Mr Lu operated between December 2008 and July 2009 at the Trent Cardiac Centre, 11 became infected with prosthetic valve endiocarditis (PVE) and five died.
This was linked to Mr Lu's "unwitting colonisation" by an antibiotic-resistant strain of staphylococcus epidermis, a generally harmless bacterium found on the skin.
It can cause serious infection, however, if it attaches to a surgical implant such as a heart valve.
Surgery investigation
Mr Justice Lewis heard Mr Lu was informed of the possible cluster of PVE cases in his patients in July 2009 and decided to stop performing valve surgery with immediate effect.
He then stopped all surgery while an investigation was carried out.
A subsequent report found no evidence of shortcomings in his surgical practice and recommended he begin a phased return to work.
Mr Lu underwent treatment to decolonise him from the bacterium and, in July 2010, was shown to be free of it.
Opening the case at the High Court in London, his counsel Mark Sutton QC said: "This case explores the trust's response and, in particular, focuses on the trust's response to the operating surgeon in terms of his professional reintegration and the conditions in which that reintegration can occur.
"Four-and-a-half-years on from the occurrence of the event - that is when the outbreak was identified - my client has still not returned to any aspect of his operative practice."
The hearing is expected to last for two weeks and Mr Justice Lewis said he may reserve his decision.