Fatal bug surgeon takes legal action over return to work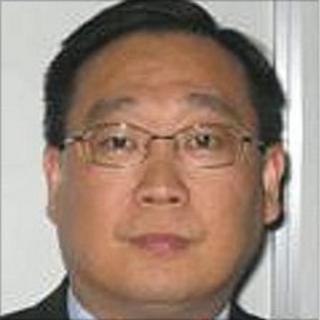 A Nottingham heart surgeon who transmitted a bug to five patients who later died is taking legal action against the NHS over conditions being imposed on his return to work.
John Lu infected 11 patients with a bacteria between January and July 2009 and five of these later died.
He stopped operating once he found out he was the source of the infection.
Mr Lu and his solicitors have declined to comment further until his case is heard.
Peter Homa, chief executive of the Nottingham University Hospitals NHS Trust, said: "We remain committed to welcoming Mr Lu back to operating at our hospital.
"We have carefully developed a re-entry programme which describes how we will approach his return in a way which ensures our patients' safety.
"We are disappointed that we have been unable to reach an agreement on certain aspects of the re-entry programme with Mr Lu and that he is pursuing legal action against the trust."
He added: "We continue to seek clarity on how to communicate with and consent future patients in a way which is appropriate and consistent with the level of information our patients would wish to receive ahead of surgery at our hospital."
At an inquest into the deaths, coroner Dr Nigel Chapman criticised the trust for not recognising the Staphylococcus epidermidis infection quickly enough.
He said the cluster of cases should have been picked up months sooner.
The case is expected to be heard in February.