Parents appeal over son who disappeared three year ago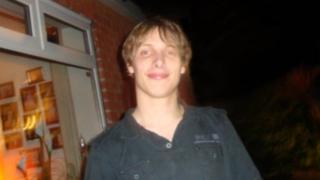 The parents of a man who disappeared three years ago have appealed for information about what happened to him.
Speaking on the anniversary of Stuart Higham's disappearance, his parents said they still do not know where their son went.
Nottinghamshire Police believe he could have gone to France, and asked anyone with information to contact them.
Mr Higham, who would now be 27, was last seen at the home he shared with friends in Cyprus Road, Nottingham.
Lorraine Higham, his mother, said: "I still look at every young person expecting it to be Stuart. It's been so hard without him.
"It's the not knowing that's the hardest part to deal with."
His parents say they and his siblings, Matthew and Sarah, just want to know he is safe.
Stuart's father, Chris, said: "It's totally out of character. He always kept in touch with us, even though he liked to be independent."