Emiel Blankert murder: Mansfield woman charged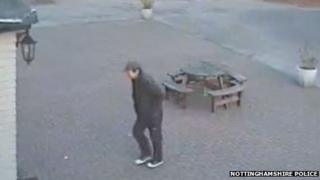 A woman has been charged with murdering a man who died after admitting himself to hospital.
Emiel Blankert, originally from The Netherlands, died on Friday, four days after he admitted himself to King's Mill Hospital in Nottinghamshire.
Michelle Swift, 48, of Ladybrook Place, Mansfield, was charged on Tuesday and is due to appear before Mansfield magistrates on Wednesday.
Police said Mr Blankert died following a sustained attack.
Two other people were arrested last week and remain on bail.
Police previously released CCTV footage of Mr Blankert on the afternoon of 9 December