Rushcliffe Borough Council approves plans for more than 13,000 homes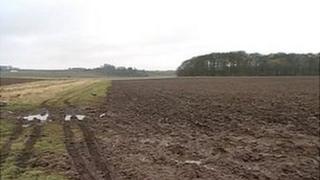 A Nottinghamshire council has approved plans to build more than 13,000 homes.
Rushcliffe councillors voted on Thursday to modify the borough's core strategy, which sets out how many homes should be built over the next 15 years.
A new development of 2,500 homes will be built in Gamston and hundreds more have been added to sites in Clifton and Sharphill Wood in Edwalton.
Campaigners argue the homes would ruin the countryside but the council says it is securing future generations' needs.
The council approved plans for 1,200 homes at Sharphill Wood earlier this year.
'Hugely disappointed'
An extra 300 homes have now been approved, bringing the total to be built at the popular beauty spot to 1,500.
Sara Dellar from the Sharphill Action Group said: "We were hugely disappointed because we have campaigned hard."
An additional 500 homes have been added to the Clifton development next to the A453, bringing the total number of houses planned there to 3,000.
Rushcliffe's Conservative leader, Councillor Neil Clarke said: "The approval of the modified core strategy tonight is a key step in securing sustainable development for the borough of Rushcliffe for the next 15 years.
"I, of course, acknowledge the strength of feeling of residents within affected communities where significant development may take place in the future."
The changes to the core strategy mean that the council is allowing 13,150 homes to be built by 2028.
In October 2012, the planning inspectorate said Rushcliffe's plan to build 9,600 homes by 2026 was not enough to meet the projected housing need..
The authority was asked to build about 3,500 extra homes, including some on greenbelt land.
A planning inspector will look at the new plan while the council formally consults on the proposed changes.