Paralympian Richard Whitehead awarded honorary degree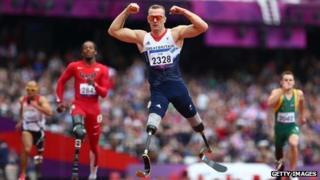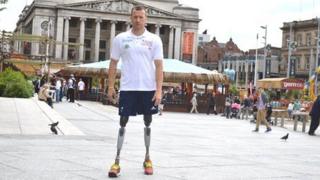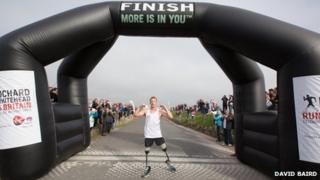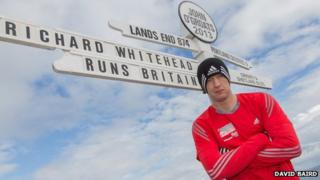 Paralympic athlete Richard Whitehead and Sir Christopher Frayling have been awarded honorary degrees by Nottingham Trent University.
Whitehead received the Doctor of the University award while Sir Christopher received the Doctor of Art award.
The Nottingham-born gold medallist has run 40 marathons in 40 days and raised more than £300,000 for charity.
Sir Christopher has published works on contemporary art, design, film and the history of ideas.
Professor Neil Gorman, vice-chancellor of Nottingham Trent University, said it was a "great privilege" for the university to present the honorary degrees to the pair.
"They have been a source of inspiration to thousands of people across the world and we hope that by making them honorary graduates of our university it will be a fitting tribute to the good work they have done which has been of immeasurable benefit to society," he said.
'Inspiring champion'
Whitehead won a gold medal in the 200m T42 athletics event, with a world record time of 24.38 seconds, at the London 2012 Paralympics.
He also won gold at the 2011 IPC World Championships in Christchurch in the same event.
The Paralympics' champion also holds the world record for leg amputees in both the half and Olympic marathons.
This year he was appointed MBE in the New Year Honours for his services to athletics.
Art education expert Sir Christopher has had a wide output as a writer and critic on subjects ranging from vampires to westerns.
He has written and presented television series such as The Art of Persuasion on advertising and The Face of Tutankhamun.
Sir Christopher, a Fellow at Churchill College, Cambridge, was awarded a knighthood for Services to Art and Design Education in 2001.