Nathan Somers Newark park murder: Jemelle Rodney jailed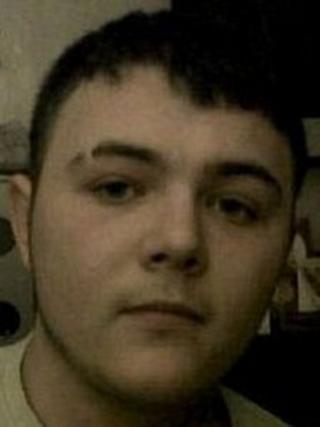 A 28-year-old man has been jailed for life for the murder of a man who was stabbed at a Nottinghamshire nature reserve.
Nathan Somers, 19, suffered a fatal knife wound to the heart and lung at Beacon Hill Park in Newark on 31 August 2012.
Jemelle Rodney of Thornville Grove, Mitcham, Surrey was convicted of murder at Nottingham Crown Court.
He was told he would serve a minimum prison sentence of 20 years.
Reuben Edwards, 19, of Gardendale Avenue, Clifton, had been charged with murder but was acquitted.
A 17-year-old boy was found guilty of possession of an offensive weapon and an 18-year-old man was convicted of affray.
The two, who cannot be named for legal reasons, have been bailed until sentencing at a date to be fixed.
'Living nightmare'
Nottinghamshire Police said Nathan Somers was one of up to 50 young people who were camping for a birthday party at the park organised on Facebook.
Mr Somers had intervened in a "play fight" between two boys and then became involved in an argument with Rodney, who then produced a knife and stabbed him, the force said.
After the hearing, Det Ch Insp Rob Griffin said: "Jemelle Rodney was much older than the other people at the party. He went anyway but instead of setting a good example to his younger friends he displayed characteristics totally at odds with that of a positive role model.
"In one spontaneous moment a knife was there to reach for and as a result a family is now missing a son and brother, and three people have been convicted.
"For what? Point-scoring? Bravado? Pride?
"The simple fact is that had the knife not been taken to the party Nathan Somers would still be alive today."
Nathan's mother Andrea Somers said: "The last year has been a living nightmare.
"Our lives will never be the same. We will now just have to find a way to make our way through this world without Nathan."