Sally Brooks murder: Ex-husband Robert Meade convicted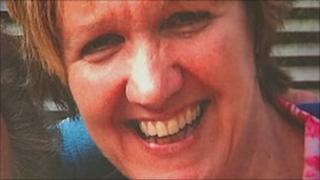 The ex-husband of a woman who wanted to return to the UK from Australia has been found guilty of her murder.
Sally Brooks, 48, originally from Stapleford, Nottingham died 10 days after suffering head injuries in an attack at her Melbourne home in 2011.
The Victorian Supreme Court heard Robert Meade left his wife in 2009 and became increasing bitter over her plans to take their children to the UK.
Meade, who was convicted on Thursday, will be sentenced at a later date.
Ms Brooks emigrated 16 years ago but after getting divorced, she sold her house and was preparing to return to Nottingham with her three children.
She was found with head injuries at her home in Limassol Court, Donvale on 1 July 2011.
Police said she was discovered by a neighbour after failing to pick her children up from school.
Her twin sister Alison told Ten Eyewitness News in Australia: "We will never understand the actions of this cowardly and pathetic man - nor will we forgive him."
"Our future will forever be tinged with sadness because Sally is missing from our lives."