Marian Bates' widower 'will not find closure'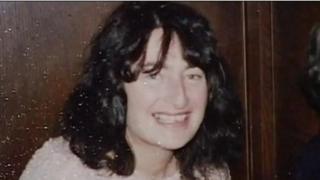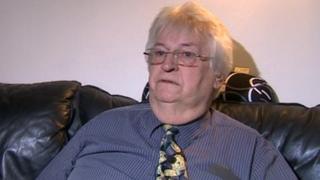 The widower of a Nottinghamshire jeweller murdered in a raid on her shop has said he will not find closure until her killer is found.
Marian Bates, 64, was shot dead on 30 September 2003 when two gunmen robbed the Time Centre shop in Arnold.
In 2005, Peter Williams, 19, was jailed for the murder but another suspect, James Brodie, has never been caught.
Speaking on the 10th anniversary of Mrs Bates' killing, her husband Victor said he wanted proof Mr Brodie was dead.
'No evidence whatsoever'
Mrs Bates was murdered after the two intruders aimed a pistol at her daughter, Xanthe, who was serving in the Front Street shop at the time of the raid.
Mrs Bates stepped in front of her daughter and was shot in the chest.
Mr Brodie, from Arnold, is thought to have pulled the trigger, said police.
Mr Brodie, who was 20 years old at the time of his disappearance, has not made any contact with family or friends in almost 10 years.
In February, Nottinghamshire Police searched land at Maize Farm in East Heckington, Lincolnshire, as part of the inquiry into Mr Brodie's whereabouts.
A canal in Lincolnshire was also searched but police said nothing was found.
Mr Bates said he was told by police they suspected Mr Brodie was dead a fortnight after the murder.
However, he said there was "no evidence whatsoever" for the claim.
"I will not get closure until his body is found or he himself is found," he said.
"You couldn't dislike Marian.
"The best thing I did in my life was marry her."
In April, the case against Dean Betton, who had been charged with the murder of Mr Brodie, was dropped.
Gang leader Colin Gunn has also been linked to the case.
During his 2006 trial for the revenge murders of John and Joan Stirland in Lincolnshire, the court heard he was suspected of organising the robbery, though he was never charged.