Work to recreate WWI Clipstone training trench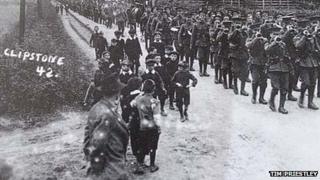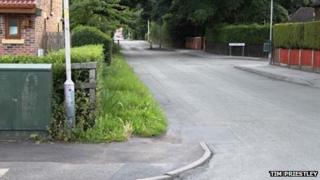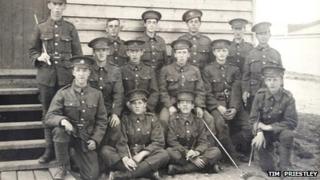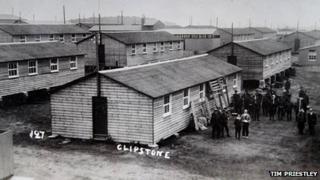 Work has begun to recreate a World War I trench in a Nottinghamshire forest, which was used to train troops between 1915 and 1920.
Clipstone Camp, which now sits on the site of Sherwood Pines, was one of the largest training camps in England, accommodating up to 30,000 people.
Rifle, pistol and machine gun ranges were dug and some still remain today.
The Forestry Commission said it wanted to illustrate the history of Sherwood Pines and commemorate the WWI soldiers.
"The outbreak of World War I was a life-changing event," said Laura Freer from the Forestry Commission.
"The centenary of the start of WWI is an opportunity to share history and show the importance of remembrance."
The Royal Fusiliers were the first tenants based at Clipstone Camp, which was named after the village Old Clipstone near Mansfield.
WWI had become a stationary conflict and soldiers needed to learn the basics of trench warfare.
Tim Priestley, who has helped set up the WWI Clipstone Centenary group, said: "There are so many stories connected to the camp, marriages of soldiers to local women, deaths from the outbreak of Spanish flu.
"The camp was of great national significance and I have been contacted by people all over the country who have stories connected with the camp."
Father-and-son team Philip and Courtney Wilkinson will be using reclaimed materials to make the trenches.
"We're carrying out research from books and old photographs and then make sketches and then build from those," said Courtney.
"There is a lot of labour involved and we will be working on this for some time."
Next year, 2014, marks the 100th anniversary of the outbreak of WWI.