Nottingham doctor jailed for dishonestly claiming cash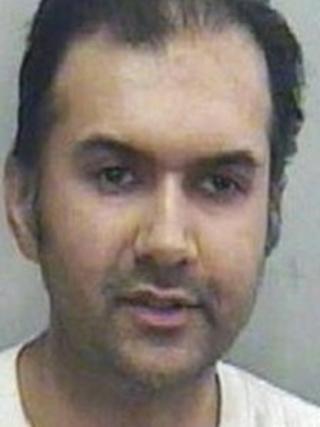 A former Harley Street doctor who falsely claimed a lost a wallet with £2,500 of cash inside has been jailed.
Abdul Choudhuri, 41, from The Park, Nottingham, was found guilty of fraud by false representation and two counts of perverting the course of justice.
The jury heard how in October 2010 a Singaporean tourist left a wallet in a city centre cafe. Choudhuri then claimed to be the owner.
He was jailed for two-and-a-half years at Nottingham Crown Court.
During the trial, the court heard how Choudhuri had met his wife in a Starbucks cafe.
Moments earlier she had found a wallet containing £2,000 and 1,000 Singapore dollars (about £500) and handed it to staff.
Choudhuri then convinced staff he was the owner and took the wallet.
False witness call
Det Insp Mike Allan from Nottinghamshire Police said the cafe realised its mistake when the tourist returned later that day to claim his wallet.
He said Choudhuri was caught a month later when he visited the cafe again and was recognised by staff.
Police said his failure to co-operate meant it had taken three years to convict him.
"He [Choudhuri] challenged every piece of prosecution evidence as the investigation progressed, which created further work for us," said Det Insp Allan.
Choudhuri's charges for perverting the course of justice relate to a call he made in January to a prosecution witness on the day of the original trial to say the hearing had been cancelled. It had not.
The second count relates to attempts he made for his accountant to provide him with a false alibi.
Det Insp Allan added: "What was a minor case and could have been dealt with by a caution, he chose not to accept and challenged the charge."
Judge Jonathan Teare ordered Choudhuri to pay compensation to the Singaporean tourist and prosecution costs of more than £23,000.