Tribute to Nottinghamshire's WWI fallen men and women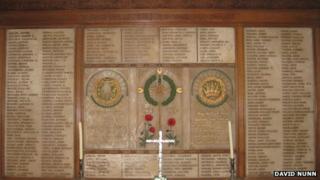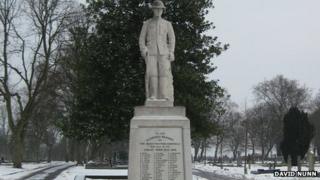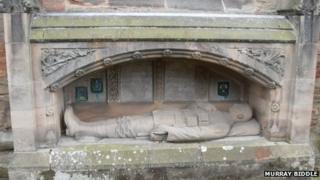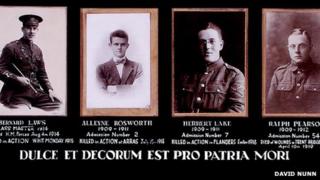 A tribute to the 11,000 men and women from Nottinghamshire who died during World War I has been published online.
Eight groups of volunteer researchers have created The Nottinghamshire Great War Roll of Honour, an online list of those who died between 1914 and 1918.
Funded by Nottinghamshire County Council, the project hopes to add personal stories in November.
The volunteers collected information from sites around the county including parish halls, churchyards and clubs.
'Heartfelt gratitude'
Dr David Nunn, the lead volunteer on the project, said: "The Roll of Honour is...currently an account of Nottinghamshire fatalities based on raw material gleaned from more than 600 memorials constructed during the conflict's immediate aftermath.
"The Great War devastated whole communities across Nottinghamshire. It changed British society for ever and nothing was ever quite the same again."
During the course of the research, memorials have been found at Nottinghamshire Police headquarters, County Hall and local companies Boots and Raleigh.
The second phase of the project hopes to expand on individual stories with the addition of biographical detail, photographs and newspaper extracts.
Dr Nunn added: "Names at present unrecorded or missing will be added in due course.
"Public contributions to phase two, likely to get under way in November, will be requested."
Nottinghamshire County Council leader Alan Rhodes said: "We owe each and every one of them our heartfelt gratitude and it is important that this Roll of Honour pays tribute to them and is a point of reference for families and historians alike."