Nottingham lottery couple's £5m house approved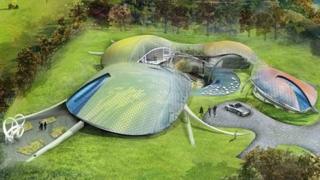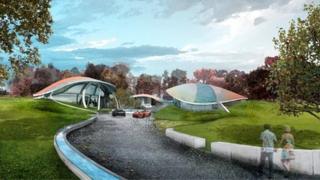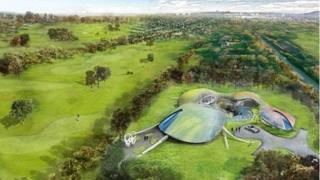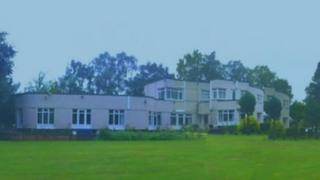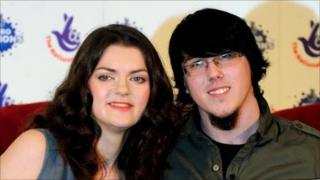 A Nottingham couple who won £45m on the EuroMillions have been given permission to build a futuristic "hub" house.
Matt and Cassey Topham, originally from Stapleford, said they wanted to build their "dream home" after scooping the jackpot in February 2012.
The £5m house, called Serenity, will be built in Adams Hill, Nottingham.
The property, located in the Wollaton Park Conservation Area, will feature a 10-car garage shielded by a waterfall.
The couple will knock down a £1.2m 1930s mansion to build their new home which will also include a grotto-like swimming pool and a botanical garden.
The eight-bedroom house will have a sweeping interior staircase and four wings or "hubs" covered in solar panels.
The design was previously described by Baca Architects, who are behind the design, as a "21st Century country house and hidden retreat".