Sharphill Wood group frustrated over further development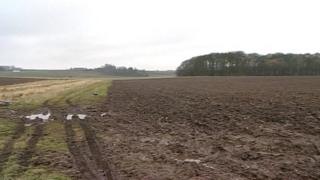 A wildlife group have said they will fight plans to build additional houses near some woodland in Nottinghamshire.
Rushcliffe Borough Council said 550 extra homes have to be built near Sharphill Wood, in Edwalton, as well as the 1,200 already approved.
Phil Miller, chair of Friends of Sharphill Wood, said other locations should be considered first.
The Conservative-run authority said it had to meet housing targets set out by the government.
Mr Miller said: "We are not saying 'not in our back yard', we are saying share it further out.
"There are smaller villages where they could put a few more houses to alleviate the problem and take the pressure off [Sharphill Wood] because it's very fragile."
In October, the Planning Inspectorate said Rushcliffe Borough Council's plan to build 9,600 houses by 2026 was not enough to meet the projected housing need.
The authority was asked to build about 3,500 extra homes, with some on greenbelt land.
Council leader Neil Clarke said: "I'm asking residents for their understanding and acceptance of where we are and what is necessary to get the plan approved.
"We want to do all we can to protect our greenbelt but the reality is that we are going to have to allocate some sites.
"We will do all we can to prevent any further unwanted development."
Residents will be consulted over the plans at a series of exhibitions held across the borough until 9 August.