Rushcliffe borough's new homes target increased by 3,500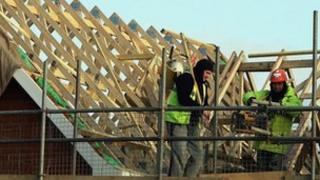 About 3,500 extra homes - with some on greenbelt land - will have to be built in the next 15 years to meet housing needs, a Nottinghamshire council says.
In October, the Planning Inspectorate rejected Rushcliffe Borough Council's plan to build 9,600 houses by 2026.
Inspector Jill Kingaby said it was not enough to meet the projected housing need in the region.
More homes have now been planned for areas near Clifton, Edwalton and Gamston, in the borough.
A government report had criticised Rushcliffe Borough Council for not building enough new homes in the area.
The regional plan required 13,400 homes, but after residents protested against proposals to build on greenbelt land, the number was reduced.
The council said if its new housing plan is to be approved by the inspector, a further 3,550 homes will have to be built.
Residents will be consulted over the plans at a series of exhibitions held across the borough until 9 August.
Proposals include building a further 500 homes, in addition to the 2,500 already proposed, south of Clifton.
A further 550 homes are planned, in addition to the 1,200 already approved, for Sharphill Woods, in Edwalton.
A new development of 2,500 for an area east of Gamston has also been put forward with an opportunity for 1,500 more homes beyond 2028.