Nottingham snake theft: 50 royal pythons stolen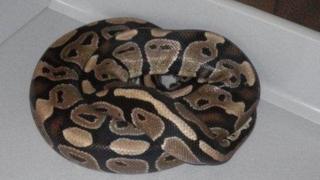 Fifty snakes have been stolen from a pet shop in Nottingham.
Police said thieves stole the royal pythons from Sherwood Pets in Mansfield Road, Sherwood between Friday night and Saturday morning.
The reptiles vary in length from between 0.5m (1ft 7in) to 1.5m (4ft 11in) and are not considered dangerous.
Officers have urged exotic pet dealers and owners to contact them if they believe they have been offered the snakes.