Bulwell BMX track gets official opening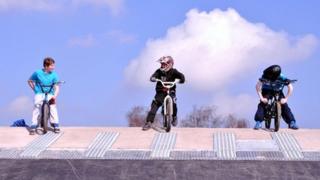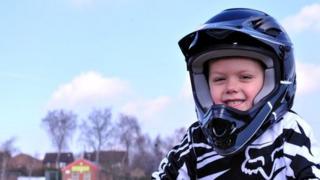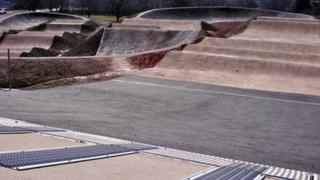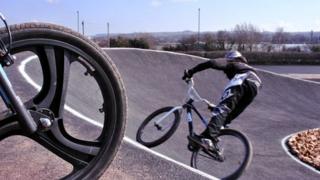 A new BMX track costing about £102,000 has been opened in Nottingham.
The course in Sellers Wood Drive, Bulwell, was built in 1987 and after two years of fundraising a major redevelopment has taken place.
Nottingham BMX Club chairman Phil Gray-Blest said its progress was down to the hard work of volunteers.
The course, which features a scaled down track, known as a "pump track", for training youngsters, was opened by Olympic hopeful Grant Hill.
Three time world BMX champion Shanaze Reade had been expected to attend but was unable to make it due to racing commitments in Argentina.
Nottingham BMX club and charity Youth Projects 4Wheels raised the cash to complete phase one of the track earlier this year.
Mr Gray-Blest said: "The club's development over the last 10 years has been entirely due to the hard work and commitment of its volunteers, who are the key to the club's success."
The facility was built by Clark and Kent, the company that helped build the London Olympics BMX course and the indoor track at the National Cycling Centre in Manchester.
Nottingham Outlaws rider Braden Bradford said: "The track now has a greater range of challenges and the new start gate is just incredible.
"The pump track is great fun too. There's something here for everyone."
The first track at the site was built in 1987 at the height of the sport's popularity, before falling into disrepair.
The cycling facility was taken over in 2002 and the club has steadily grown since then, achieving Sport England Clubmark status in 2011.
Phase two of the development will include a classroom, toilet block, some seating for spectators and fencing alongside the course.