West Burton power station: 21 people charged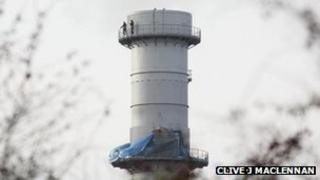 Twenty-one people have been charged with aggravated trespass, after the occupation of two chimneys at a Nottinghamshire power station.
Police said a number of protesters were alleged to have entered West Burton power station, owned by EDF Energy on 29 October last year.
The arrests were made between 29 October and 5 November after the protest came to an end, officers said.
They are due to appear at court later this month.