Man questioned about missing Nottingham woman's murder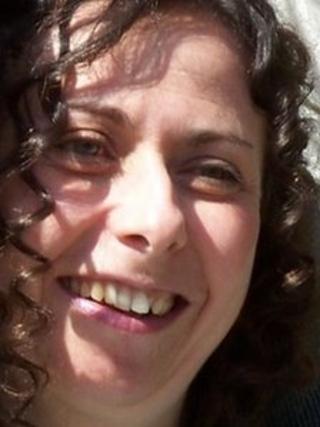 A 36-year-old man has been arrested on suspicion of the murder of a Nottingham woman who has not been seen for almost three years.
Debbie Starbuck, formerly known as Debbie Cooper, 44, was last seen in Nottingham on 27 April 2010.
The man, who has not been named by police, was arrested on Saturday morning at Heathrow Airport.
Nottinghamshire detectives have been granted an extra 36 hours to question him.
Her family told police who were investigating her disappearance that she had gone travelling abroad but had not been in touch.
In December, detectives visited the south of Scotland to try to trace Ms Starbuck, who lived in Old Basford in Nottingham.
Officers distributed posters in the Castle Douglas area featuring the photographs of Ms Starbuck and her husband.