Nottingham based charities get thousands of pounds from the Lottery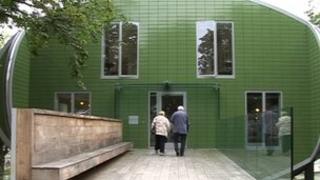 Two Nottingham charities that benefit thousands of people have been given almost half a million pounds.
Maggie's Cancer Caring Centre is getting £231,954 from the Big Lottery Fund while the Organisation for Sickle Cell Anaemia Research (Oscar) Nottingham will get £249,303.
The money will pay for a new cancer support specialist at Maggie's, based at Nottingham City Hospital.
Oscar's funds will help families live healthier lifestyles.
'Absolutely delighted'
The Maggie's centre opened in November 2011 and offers advice and support to the 4,000 cancer patients diagnosed every year at the City Hospital.
Centre manager Kate Martin said: "We are absolutely delighted to have been awarded this tremendous grant from the Big Lottery Fund, which will make such a difference to those living with cancer in the Nottingham area."
Oscar said it will use the money to help families manage healthier lifestyles to reduce the risk of illnesses such as heart disease, diabetes, stroke and cancer.
It will use community venues across Nottingham to run sessions on health.