Nottinghamshire PC Simon Jones admits sex on duty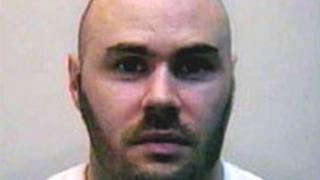 A Nottinghamshire police officer who had sex with a crime victim while on duty has pleaded guilty to two charges of misconduct in public office.
PC Simon Jones, 32, who has already resigned from the force, appeared at Nottingham Crown Court on Friday.
The charges related to sexual relationships with two crime victims, and having sex while on duty.
The formerly Worksop-based constable, who now lives in south Wales, will be sentenced on 16 November.
Assistant Chief Constable Sue Fish said: "Simon Jones' conduct while he was a serving police officer was not just reprehensible but criminal.
"Police officers have a huge responsibility in protecting the vulnerable and upholding the law, and in both of these respects Simon Jones was found wanting."