Sherwood Forest NHS Trust chairman stands down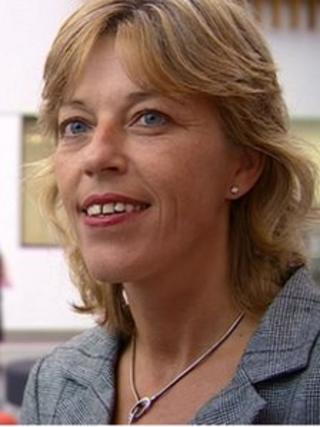 The chairman of a Nottinghamshire NHS trust facing financial difficulties has stood down from her post.
Tracy Doucét said she had stepped down from Sherwood Forest Hospitals NHS Foundation Trust "after much consideration".
Health regulator Monitor said last month it would take regulatory action.
One of Monitor's concerns is that the trust is struggling to meet Private Finance Initiative (PFI) repayments for King's Mill Hospital.
The trust runs two hospitals in Nottinghamshire - King's Mill and Newark.
In 2006, work began on a £320m PFI expansion at King's Mill.
'Extremely concerned'
However, Monitor says lack of income and the hospital being underused means the trust is struggling to meet its repayments.
Monitor wrote to Ms Doucet on 21 September saying it was "extremely concerned by the very serious issues facing the trust".
Other concerns included the capability of the trust's board to improve the situation.
Monitor is now due to consider the most appropriate form of regulatory action to take.
Its intervention powers include closing services and, in extreme cases, sacking the entire senior management team.
In a letter to governors, Ms Doucet said: "Whilst there are undoubtedly more challenges ahead, there is also very much to be proud of, in particular your collective achievements in improving services and the quality of care we deliver for our patients."
John Marsh, lead governor at Sherwood Forest Hospitals NHS Foundation Trust, said in a statement: "The council of governors is extremely sorry to have lost someone who we considered to be the most able chairman the trust has ever had.
"We are grateful for the energy invested and the huge contribution that Tracy has made over the last five years. We will be sad to see her move on."