Sneinton Market rapist Mawawe Karam jailed for 10 years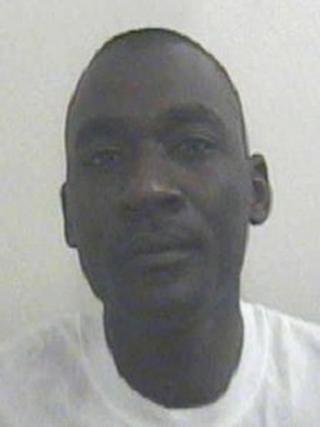 A man who dragged a "highly vulnerable" teenager into an alleyway and raped her has been jailed for 10 years.
The 17-year-old victim was alone after a night out in Nottingham when Mawawe Karam attacked her in Sneinton Market.
Nottingham Crown Court heard that Karam, 28, also stole the victim's phone, leaving her partially naked with little way of getting help.
Several people passed her by without helping after the attack in the early hours of 25 March.
One man, Elliot Mannix, stopped to help and took her to the nearby Salvation Army centre, where his request for help was refused, the court heard.
Judge Michael Stokes QC said Karam had raped the teenager in "absolutely appalling circumstances" because she was drunk.
Illegal immigrant
Karam, of Herbert Road, Nottingham, pleaded guilty on Wednesday, shortly after indecently exposing himself before Judge Stokes.
He is originally from Sudan and the court heard he came to the UK illegally.
He was given indefinite leave to remain, but the judge said he would recommend he is deported after serving his sentence.
Judge Stokes said Mr Mannix should receive a reward of £500 and a commendation from the court for assisting the victim.
Dawn Pritchard, prosecuting, said the teenager was "scared and upset" and shouting "help me" when Mr Mannix found her at about 04:45 BST.
She had been attacked at about 03:10 BST.
Ms Pritchard said: "Some people had ignored her and passed by her.
"Elliot Mannix had been out in the city centre. He was sober and walking home to Sneinton.
"When Mr Mannix started to help her he took her to the Salvation Army. They refused to help and took the intercom off."
He then took her to flats in Lower Parliament Street where the police attended.
Ms Pritchard said the attack affected the victim considerably.
She said: "It is clear that she was doing extremely well academically and hoping to go to Oxford University.
"But as a result of this she hasn't achieved great grades in her AS-levels, and is taking her lower sixth year again."