Nottingham UK Mobility Plus boss Carl Mould jailed after warning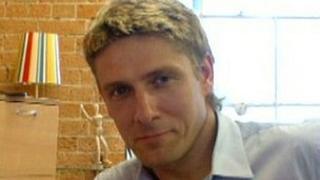 A Nottingham man has been jailed after he ignored a warning over selling goods to elderly people through his mobility aid business.
Carl Mould, 46, admitted breaching a previous court order imposed on him under the Enterprise Act.
Mould, along with his business partner John Cooney, ran UK Mobility Plus, which closed in January 2011.
Mould was given a four-month jail term. The case against Cooney was adjourned until a later date.
At a previous hearing in January, a judge told the pair if they traded unlawfully before December 2014 they would be jailed.
High-pressure tactics
Nottingham County Court heard that Mould had been out using high-pressure sales tactics just eight days later.
The court was told he sold a £1,900 mattress to a 78-year-old woman in Birmingham and another mattress for £900 to an 82-year-old woman in Coalville. He also failed to return £1,400 to another customer.
One tactic used by Mould was to ring the office from a customer's home, saying he was getting authorisation for a discount. The judge described this as a "cynical ploy".
In 2010 Nottinghamshire Trading Standards received 120 complaints about the company from across England.
Afterwards, Cooney, of Old Dalby, Leicestershire, and Mould, of River Crescent, Nottingham, twice signed agreements to operate within the law - but complaints continued.
Paul Gretton, from Nottinghamshire Trading Standards, said: "I'm pleased that Mr Mould has been sent to prison - it was evident that it was the only thing that was going to stop him ripping-off elderly and vulnerable people."