Ex-council boss Mike Quigley runs for police commissioner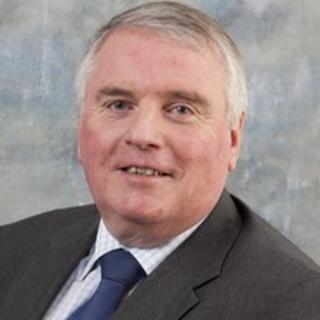 A former council leader has been named as the Conservative candidate to stand as Nottinghamshire's first directly-elected police commissioner.
Mike Quigley, who used to head Bassetlaw District Council, will be up against former Labour MP Paddy Tipping for the job.
The Retford West councillor said he was surprised Labour had put someone up for a role it had criticised nationally.
Mr Tipping said he would not be taking a partisan or party political view.
The commissioner, who will replace Nottinghamshire Police Authority, will have the power to choose chief constables and is expected to hold officers to account.
They will also be asked to help develop strategies for cutting crime.
'Listening to people'
Mr Quiqley said his experience as a member of the police authority over the past three years would give him the edge over his rival.
He said: "My time on the police authority and the work I've done in improving police performance in that time speaks for itself. It's a good record to take forward.
"I have direct experience of dealing and working with the force and going out with officers. I know what their issues are and I know what the public's issues are."
Mr Tipping said he would put the people of Nottinghamshire ahead of party politics, stating his aim was to become "a people's commissioner - not a police commissioner".
He said: "I'll be listening to people's concerns and taking action to meet the obvious desires that we all have for safer communities and streets."
Voters will elect commissioners in each of the 41 force areas in England and Wales on 15 November.
No other candidates have yet put themselves forward for the position in Nottinghamshire.