Nottingham man gives away £1,000 holiday for free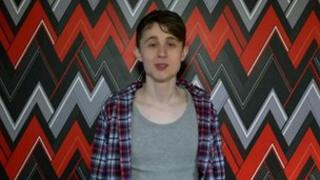 A man who spent £1,000 on a holiday for his girlfriend is giving the trip away - after they split up.
Tom Frankenburg, from Nottingham, has uploaded a video to YouTube inviting people who think they deserve the holiday to Malta to email him.
The 22-year-old guitar teacher and photographer said he wanted to encourage other similar good deeds.
He has had about 30 email responses and more than 2,000 views since the video was uploaded on Saturday.
Mr Frankenburg said: "The majority of responses are not people nominating themselves, it's actually people nominating other people which is really nice actually, that people are doing that."
He said he had got permission from his former girlfriend before posting the video on YouTube .
The holiday in July includes flights to and from East Midlands Airport and a week in a four star hotel.
"I had this holiday that I couldn't go on. I couldn't sell it. I couldn't get a refund. I was pretty stuck," said Mr Frankenburg, who lives in The Meadows area of the city.
"I'm spreading this message of taking control of your life. If things go badly it's not the end of the world."
As well as emailing their responses Mr Frankenburg has invited people to film them.
He will decide who gets the holiday at around the start of June.