Newark's new centre for injured servicemen and families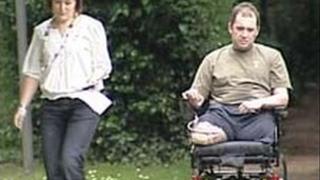 A drop-in centre offering support to injured servicemen and their families is opening in Newark.
It is being run by the Newark Patriotic Fund, which formed in February 2008, and is chaired by Patrick Mercer MP.
The centre is based at the premises of the Newark Advertiser newspaper.
The service has previously been run over the phone or through home visits, but people can now walk in for help between 09:30 GMT and 12:00 GMT on Tuesdays.
Newark Patriotic Fund coordinator Karen Grayson said: "The fund provides support in many ways - financially and emotionally."
She added: "This is a face-to-face place to meet instead of a voice over the phone."
Help for veterans
The fund originated from an idea by Patrick Mercer, MP for Newark and a former Army Colonel.
Ms Grayson said: "One of his constituents was injured in Helmand and he found that the family got into difficulties.
"He thought there needed to be some kind of support for families when there is long-term injury."
The fund is particularly encouraging Falklands veterans to contact them.
"This year is the 30th anniversary of the Falklands crisis and there are more victims from the Falklands who commit suicide than there were losses in the Falklands, because of traumatic stress and mental health issues," said Ms Grayson.
Injured Newark servicemen Ken Bellringer and Nathan Cumberland will be among those at the launch of the drop-in centre.
The opening is taking place between 12:00 GMT and 14:00 GMT at the premises in Magnus Street, Newark.