Two Nottingham police stations and land to be sold off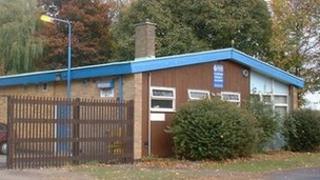 Two police stations in Nottingham are to be sold off, along with land bought for new premises, the county's police authority has confirmed.
The former Druid's Tavern site in Arnold, intended for a new police station, is being sold for £300,000.
The existing Arnold station will also be sold once officers move into a new, shared services centre, as will Cifton's Green Lane station.
Land bought by police in Clifton is being sold off for about £200,000.
Assistant Chief Constable Paul Scarrott, from Nottinghamshire Police, said: "It [is] apparent there are too many police stations across the county, some of which were hardly used any more by the public.
"Many of those buildings are old, they are expensive to maintain and are a drain on funding.
"We recognise that people now prefer to use other ways to contact the police rather than turning up at a station."
Nottinghamshire Police Authority has approved plans to close 12 police stations across the county.
The force must save £40m over the next four years due to cuts in government funding.