Council plans to lay off disabled workers at Rainworth factory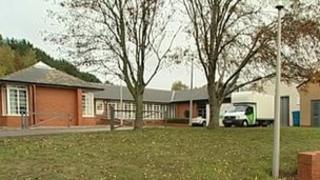 The future of a council-run furniture factory in Nottinghamshire that employs 40 disabled people is under threat.
Nottinghamshire County Council wants to shut the Sherwood Industries factory in Rainworth despite opposition during a public consultation.
Disabled rights campaigner Liz Silver said the council had failed to make the business sustainable.
A final decision on the plans, which would save the council £830,000 a year, will be made on 23 February.
Global competition
The county hopes to move the disabled workers to other council jobs or mainstream employment.
Ms Silver, of the Nottinghamshire Disabled People's Movement, said: "I don't think they have done enough to support their own industries.
"If you have your own factory but you don't use the products to supply your own offices - what does that say?"
She said promises to place the disabled workers in other jobs would be difficult to fulfil.
But Councillor Kevin Rostance said: "Increasingly competitive global markets for furniture have made the business unviable, even with a large taxpayer subsidy."
He said although the majority of responses were against closure, 57% of the people consulted said the disabled workers should be placed in financially viable businesses.
"Recommending the closure of Sherwood Industries is an extremely difficult decision, but it is the right thing to do in the longer term for taxpayers, the county council and the way we support disabled workers."
He said the plans were in line with government advice that disabled workers move into mainstream settings instead of disabled workplaces.